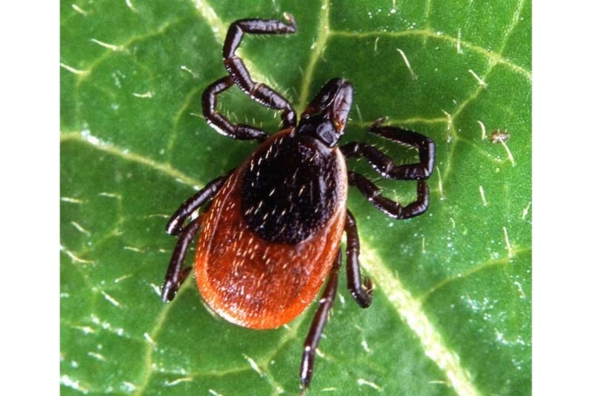 Scientists claim a novel bacterium causes some different symptoms, adding to the body of research showing the complexity of the disease
Tick-borne Lyme disease in the U.S. has long been thought to be caused by a single microbe, a spiral-shaped bacterium called Borrelia burgdorferi. Last week this notion was challenged when a team led by scientists at the Mayo Clinic discovered that Lyme could be caused, albeit rarely, by a different bacterial species that may incite more serious symptoms ranging from vomiting to neurological issues. Scientists working in the contentious field of Lyme disagree, however, as to what this information means for public health and if these findings are truly the first of their kind. For years, they say, research has pointed to the notion that the spirochete that causes Lyme disease in the U.S. is more heterogeneous than many have acknowledged.
In the new study, recently published in The Lancet Infectious Diseases,Mayo Clinic pathologist and laboratory doctor Bobbi Pritt and her colleagues tested more than 100,500 clinical specimens, such as blood, cerebrospinal fluid and tissue, collected from U.S. patients with suspected Lyme disease between 2003 and 2014. Using a special molecular biology technique called PCR that can identify genetic differences among bacterial strains, they found that six of the samples—collected from patients between 2012 and 2014 in Wisconsin, Minnesota and North Dakota—contained DNA suggestive of a new species. They isolated some of these live bacteria and analyzed parts of their genetic sequence, confirming that the microbe has, in fact, never been documented before. The researchers propose to name the new species Borrelia mayonii.