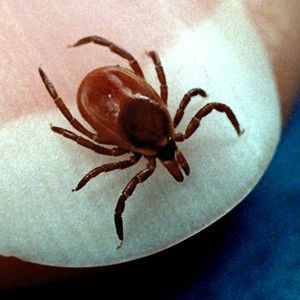 Three people in the Northeast who abruptly died in the past 13 months had an undetected heart inflammation caused by Lyme disease, according to a federal study that suggests death from the deer tick-borne bacteria is more common than previously thought.
The study was prompted by a tissue bank doctor's discovery of an odd pattern of inflammation in the heart of a Massachusetts man who was found dead after a car accident a year ago. Testing showed the man had unrecognized Lyme disease, which probably led to cardiac arrest, causing his car to veer off the road.
He and the other two patients, from New York and Connecticut, were all between the ages of 26 and 38, researchers reported Thursday. None was known to have Lyme disease before dying.