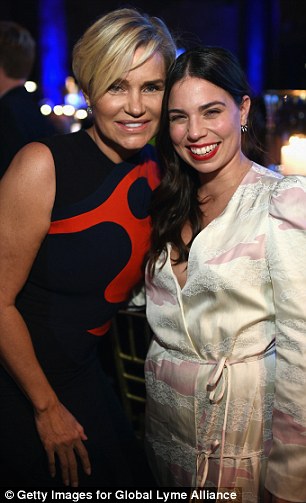 The daughter of US fashion kingpin Tommy Hilfiger says Lyme disease left her living 'like an 80-year-old woman' after doctors failed to discover she had the debilitating illness for 14 years.
Ally Hilfiger is understood to have contracted the disease, which is carried and spread by ticks, when she was seven-years-old.
However, she claims she wasn't diagnosed properly until she was 21, leaving her young body ravaged by the condition.
Speaking to the Daily Mail's Sebastian Shakespeare, Ally said: 'I couldn't put lotion on my legs because it felt as if I was being beaten with a baseball bat. I was like an 80-year-old woman.
'It had taken over every single cell in my body and in my brain.'