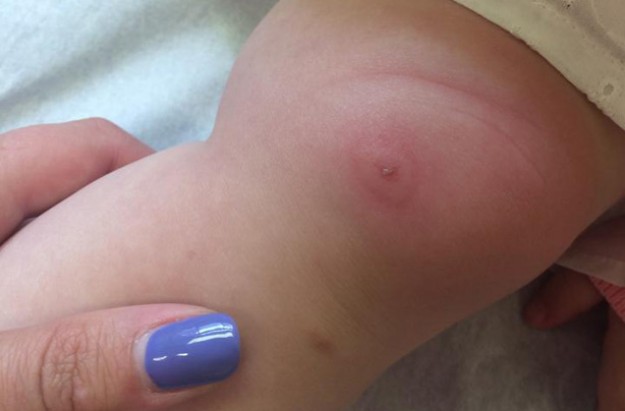 One mother's warning has gone viral after spotting a rash on her baby's foot, that turned out to be Lyme disease.
Mum to little Paisley, Mandy Osmack posted snaps of her daughter's leg with a message to other parents, warning them of the dangers of leaving Lyme disease untreated.
Her post, which quickly went viral, was originally shared in June of last year but has continued to snowball across social media with other concerned and vigilant parents spreading Mandy's words of warning.